Pili Pacific
Sue Pearson & Herman Pi'ikea Clark
Pili Pacific was born from the Polynesian concept of pili, to join or connect. The interlocking fishhooks in the company's logo represents the ancient connection between people and the cultures of the Pacific.
Our Story
Sue Pearson and Herman Piikea Clark planted the seeds for Pili Pacific in 1996, when they began designing and printing textiles out of a small artist workshop on Norfolk Island. Brought together by a desire to explore their heritage through art, they combined traditional Pacific kapa/tapa printing techniques with contemporary materials and tools.
In 1999, Sue and Herman created their first collection under the Pili label for sale in Hawaii. For 15 years, Pili aloha shirts were sold exclusively through Neiman Marcus at Ala Moana and at select boutique resort shops throughout Hawaii. In 2018, Herman and Sue joined by brother John Clark, relaunched Pili Pacific with a new collection of men's and women's wear available only at Ward Center.
Sue Pearson
Sue Pearson is a native Norfolk Islander and as such a descendant of the mutineers of the HMS Bounty and the Tahitian women who settled Pitcairn Island in the 1700s. Norfolk Island is a small island located between New Zealand and New Caledonia South Pacific.
Sue grew up surrounded by Norfolk/Pitcairn culture, a unique blend of old British and Tahitian language, customs and traditions. She developed a love of drawing and painting at a young age and went on to study visual arts/printmaking at the University of Newcastle in Australia. She developed a successful career as a professional artist, exhibiting internationally and with artworks housed in private and government collections in the Pacific, Europe and the U.S.
Deeply inspired by the stories of her Tahitian foremothers from the Bounty, Sue's artworks honor her ancestor's endurance, resilience and creative spirit as tapa makers and main masts of the community. Her designs tell stories of Pacific connections and celebrate the cultural and natural heritage of her island home.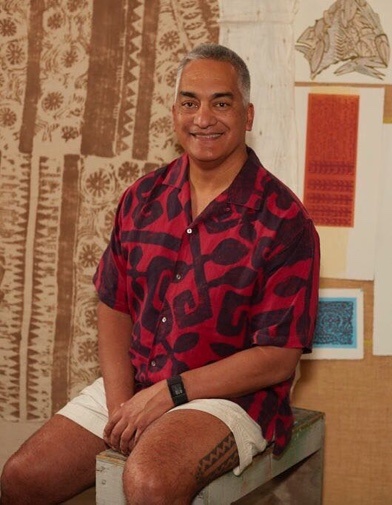 Herman Pi'ikea Clark
Herman Pi'ikea Clark is a Native Hawaiian artist with deep ancestral roots across Hawaii. Born and raised in Honolulu, he graduated from Punahou School and completed a Master of Fine Arts in Pacific Design from the University of Hawaii, as well as a Doctorate of Indigenous Education and Art from Massey University in New Zealand.
Over the past 25 years, he has gained international recognition as an artist, designer and professor of indigenous art and education. Based in Whakatane, New Zealand, Herman's artworks and design commissions can be found in both private and public collections in Hawaii, the U.S. mainland and the Pacific region.
Herman has long been inspired by his ancestral heritage as a kanaka maoli (Native Hawaiian) and its wide connections with peoples and cultures across the Pacific. Through his visual design work, he explores the intersection of heritage, culture and art to share his experience with others.
Pili Craftsmanship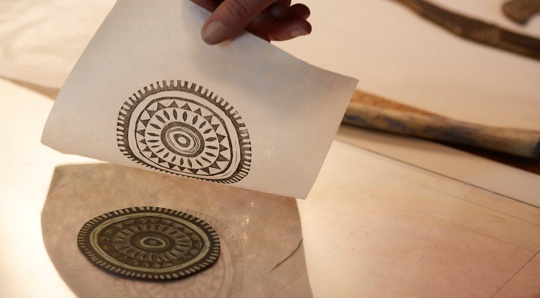 Hand-rendered works of art
All Pili Pacific designs begin as hand rendered works of art. They are transformations of traditional practice through modern technology into wearable pieces that celebrate indigenous design, traditional printmaking and the connections between people and cultures throughout the Pacific. Each Pili Pacific design tells a story.
Our limited-edition collections are crafted by artisans with exquisite attention to detail, from French seams to mother of pearl buttons engraved with the Pili name. Made with high-quality linen and silk blends, every item is designed as an enduring work of art.